GMS PRINCIPALS DESK
Mr. Camron Stanley, Principal
Georgetowne Middle School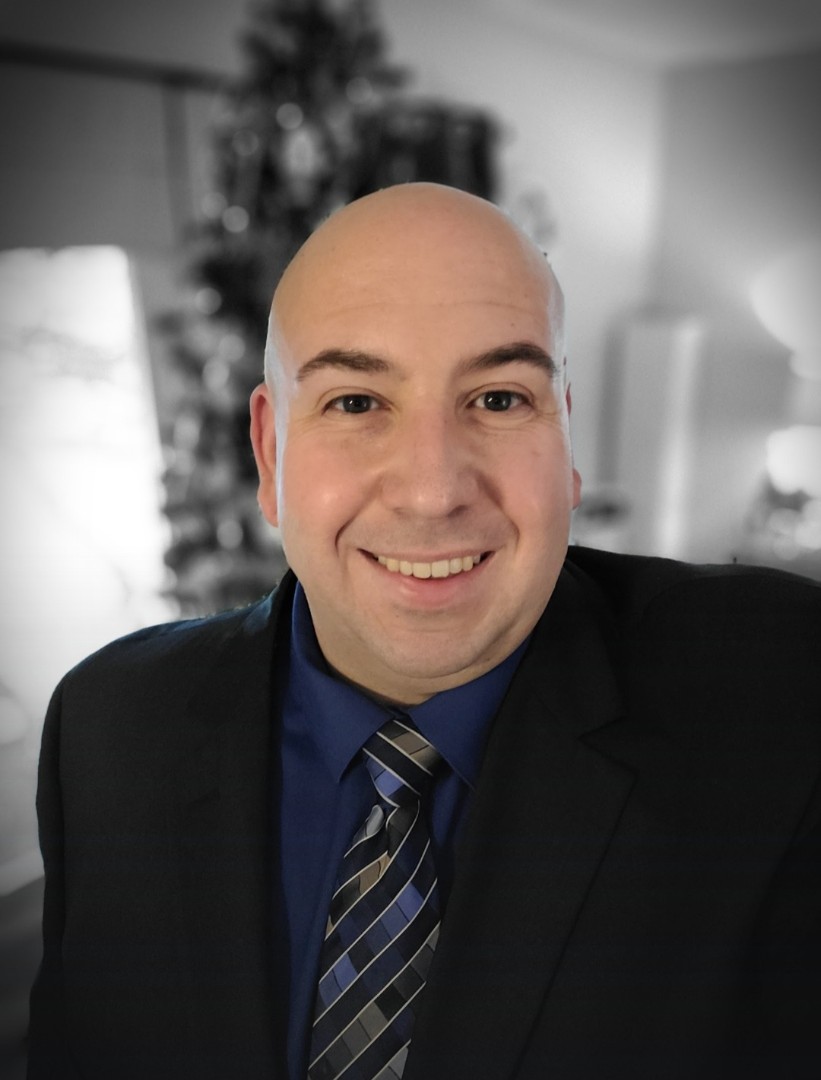 Phone # (309) 382-3456
Email - cstanley@dist102.org
About Mr. Stanley
A little about me! I grew up just around the corner in East Peoria. There I graduated from EPCHS in 2002 and attended Bradley University where I obtained my B.S. in Secondary Education and Biology. For 15 years I worked as a science teacher at EPCHS. In 2014 I earned my M.A. in Educational Leadership. While still at EPCHS I assisted as a substitute Dean of Students and teacher. After leaving EPCHS I served as the Assistant Principal at Dunlap Middle School in the Dunlap School District and in 2023 was hired as the Principal of Georgetowne Middle School.
My wife, Danielle, and two daughters, Kyndel and Ellison (Ellie) are residents of the Marquette Heights community. My wife and I moved to this wonderful community before the birth of my oldest daughter in 2010. We love our community and have served it in many capacities. My wife works as a school social worker in the Illini Bluffs school district and serves on the NPMH District 102 School Board. I have served as a firefighter and EMT with the MHFD since 2015. I have also served on the Marquette Heights Recreation Association Board of Directors in the past as the Tee-Ball Director and President.
I truly love our community and I am excited to join the District 102 team. Together we will continue to push our students to reach new heights and make their dreams become a reality! Here's to a great year!
Welcome to the 2023-2024 School Year

Georgetowne Families,
I would like to take a moment to welcome you to a new academic year here at Georgetowne Middle School. I am honored to introduce myself as the new principal of this outstanding school and I am delighted to be joining the District 102 and Georgetowne families!
First and foremost, I want to extend a warm welcome to our returning families, and an equally heartfelt greeting to those joining our school for the first time. As the educational leader of Georgetowne Middle School, I am committed to creating an environment that nurtures academic excellence, fosters personal growth, and encourages the pursuit of dreams. We continue our mission to provide our students the academic and social skills necessary to become lifelong learners and responsible citizens. Together, as a collaborative partnership between the school, parents, and students, we can achieve extraordinary things!
To help ease the hustle and bustle of the first day of school, Georgetowne will hold our Open House and Supply Drop-off night on Tuesday, August 15th from 5:00-7:00 pm. Families are welcome to come visit their students' classrooms, meet with teachers, and drop-off any school and classroom supplies. Our first day of school will be on Thursday, August 17, 2023. Students will be released on that first day at 1:40 pm.
Communication between the school and parents is vital for the success of our students. We will keep you informed about school events, important dates, and academic progress through regular newsletters, emails, and our school website. Georgetowne also regularly uses the Class Dojo app. This app allows us to share the amazing things happening at GMS and all of the great things that your students are doing in their classrooms. Class Dojo also allows you to communicate directly with teachers or myself through its built-in messenger. Additionally, I encourage you to actively participate in parent-teacher conferences, Parents Club meetings, and other school activities to build strong partnerships that support your child's educational journey. I also encourage you and our students to use Lumen to track the students academic progress through the year.
As we strive for excellence, we value your input and feedback. If you have any questions, concerns, or suggestions, please do not hesitate to reach out to me or any member of our dedicated staff.
Once again, I extend my warmest welcome to all of you. Together, let us create a vibrant and inclusive educational community where your child will thrive academically, emotionally, and socially. I am confident that with our collective efforts, Georgetowne Middle School will continue to be a place where dreams take flight and our Tigers learn to show their stripes.
Sincerely,
Camron Stanley
Principal, Georgetowne Middle School