Mr. Brown's Homepage
WELCOME TO MR. BROWN'S Webpage.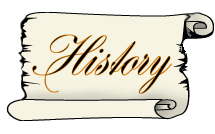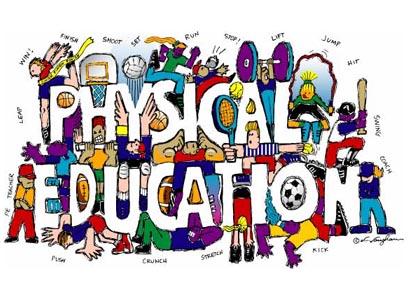 "LIKE" me on Facebook--- Mr. Brown-Georgetowne Middle School
School Phone: (309) 382-3456
E-mail: tbrown@dist102.org
7th Grade Remind: text @7thgradess to 81010
8th Grade Remind: text @8gradess to 81010
PE (6th-8th grade): text @eefdakb to 81010

GOOGLE CLASSROOM- Use the corresponding class code to gain access.
-1st hr. arfthu -2nd hr. i5adw27
-3rd hr 38ug9t -4th hr 6kr3lb1
1st qtr

2nd qtr

3rd qtr

4th qtr

Age of invention

Edison

Ford

Shark tank

Genealogy

Immigrations

Effects on work force

Immigration today

Progressivism

Roosevelt

Wilson

International trade

Imperialism

Hawaii

Philippines

Spanish American War

WWI

Alliance system

Change in fighting styles

Change in technology

Communism

Home front sacrifices

WWII

Dictatorship v Democracy

Home front sacrifices

Interment Camps

FB Project

Genocide

Genocide research

and presentations

Women's rights

Susan B. Anthony

Molly Pitcher

Carry Nation

21st Amendment

ERA

Glass ceiling

Modern warfare

Cold War

Red Scare

Truman Doctrine

Space Race

Korea

Vietnam

Gulf War

Preservation of rights

Constitutional rights

Civics
7th grade-
1st qtr

2nd qtr

3rd qtr

4th qtr

Early civilizations/Native Americans

Inca,Aztec, Maya

Moundbuilders

Iroquois

Age of exploration

Erickson

Crusades

Columbus

Gold Coast

Birth of America

13 colonies

French/Indian war

Taxation without representation

Colonial charter

American Revolution

Strategy

advantages/disadvantages

Rights/Constitution

Founding fathers (leadership)

Preamble

Articles

Amendments

US Flag

Manifest Destiny

LA purchase

Texas

California

Mexico

IL State test

Industrial revolution

Water power

Waltham

Modern factories

Transportation

Unions

Stock market

Buying on margin

cause/effect

Great Depression

Stock market crash

Dust Bowl

Recovery

Investments

New Deal

Civil Rights

Slave trade/codes

Civil war

John Brown

Jim Crow laws

Share cropping

Plessy v Ferguson

Segregation

Brown v BOE

Equality today
P.E. tips and hacks
PE- Each quarter will consist of 2-3 different activities. Each unit will last approximately 2-3 weeks with a written test or skills test at the end of the unit. Students will also participate in the State required FitnessGram testing 2x throughout the year We will track students progress throughout the year and see how they improve.
Here are a few tips for P.E.
1- Have a lock ready for your PE locker. Combination locks are preferred.
2- Black shorts and a white or gray t-shirt are required for daily PE, as well as gym shoes that will stay in the locker room.
3- Deodorant is needed for use after class. Try to avoid spray can.
4- Be ready to work hard and have a good time. Positive attitudes have positive outcomes.
5- PE clothes go home AT THE END OF EACH WEEK for cleaning and brought back on Monday. It is a good idea to pack your clothes Sunday night in order to avoid forgetting them in the Monday morning rush.
Remember, all items should be locked in your locker and clothes are required EVERY DAY.
My daily schedule
| | |
| --- | --- |
| 1st hour | 8th grade Social Studies |
| 2nd hour | 7th grade Social Studies |
| 3rd hour | 8th grade Social Studies |
| 4th hour | 7th grade Social Studies |
| 5th hour | 7th grade PE |
| | LUNCH |
| 6th hour | 6th grade PE |
| 7th hour | 8th grade PE |
| 8th hour | PREP |