Thank You Parent's Club
Rogers Elementary School received a check from the Parents Club!
A HUGE thank you goes out to Parents Club for a generous donation to RES. This money will be used to provide supplies for student Maker Space and STEAM activities. Thank you!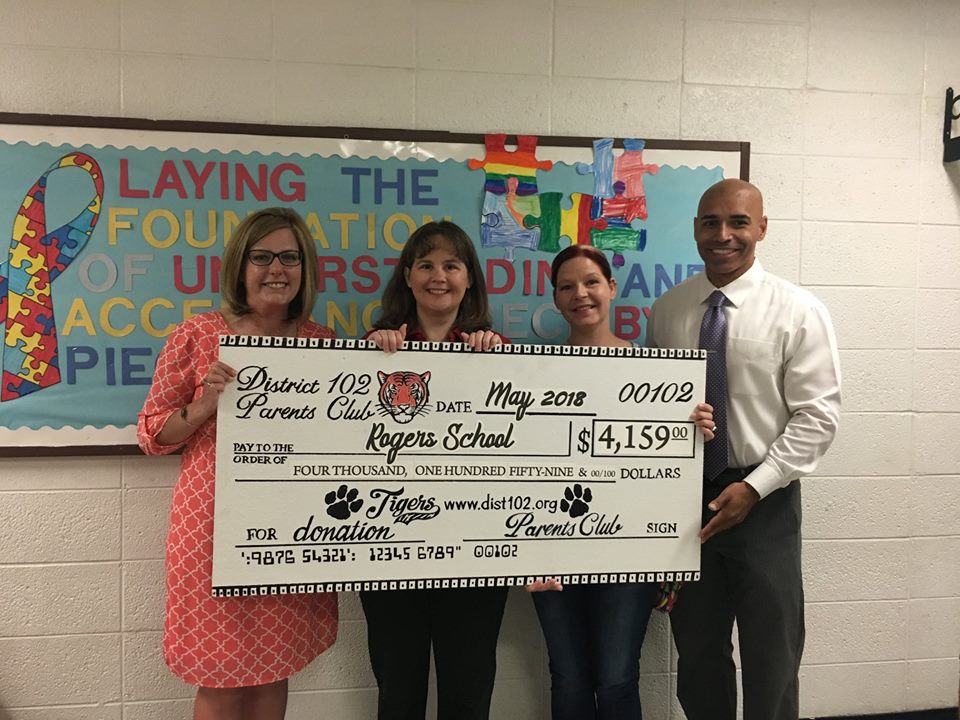 MES would like to say a big THANK YOU for the donation from the Parents Club. The money donated helps to purchase prizes and incentives for the students for No Tardy Tater and AR. The money also help to supplement iPads and other classroom materials. We appreciate the continued support by the Parents Club and strongly encourage parents who are not currently a part of it to get involved.